Digital Legal Rights
Arising out of her study into police station legal advice, which included exploring detainees' understanding of their legal rights, and examining potential obstacles to accessing legal advice, Vicky gave a presentation on her findings to the Home Office PACE Strategy Board on 6 January 2020.
Her findings on police station legal advice were also presented at the International Legal Aid Group Conference, in Ottawa, Canada, in June 2019 and at the European Society of Criminology in Ghent, Belgium, in September 2019.
In taking the Digital Legal Rights project forward, Vicky has brought together a national steering group, chaired by Lord Carlile of Berriew QC CBE. Those attending include Professor Michael Zander QC, a member of the Home Office PACE Strategy Board, and senior representatives from the National Police Chief's Council, College of Policing, Law Society, Ministry of Justice, Youth Justice Board, College of Policing, Legal Aid Agency, National Association of Appropriate Adults, Just for Kids Law, Legal Education Foundation and senior academics.
In seeking to further explore children and young people's experiences as suspects when arrested by the police, an application for funding a research study has been submitted to a national organisation. If granted, the study will examine the impact of PACE on the detention and questioning of young suspects, which includes both qualitative and quantitative methods.
The last 'Digital Legal Rights' steering group meeting was held on Wednesday 26 September in the House of Lords. Vicky presented her findings arising out of user-testing the App with 100 detainees. With PACE safeguards not always being upheld, particularly over providing access to legal advice, it was agreed that these issues needed to be addressed before developing the App further within police custody.
As a Co-director of the University of Nottingham's Criminal Justice Research Centre, Vicky also reports to the Advisory Board, which comprises chief officers involved in the criminal justice system. Chaired by the Recorder of Nottingham, it includes chief officers from the Police, Law Society, CPS, HM Prison, Probation, HM Courts Service, the Legal Aid Agency and the Criminal Cases Review Commission.
Recent Events and activities
Vicky was a consultee on the Ministry of Justice's Crime Consultative Group reviewing the post-implementation of the Legal Aid Sentencing and Punishment of Offenders Act 2012.
She has also presented findings arising from this study at an international conference in Vilnius, Lithuania in November 2017. The conference examined quality standards for legal aid as part of the EU project - Enhancing the Quality of Legal Aid: General Standards for Different Countries (No. JUST/2015/JACC/AG/PROC/8632).
Vicky is working with the Ministry of Justice in identifying different ways of explaining to young suspects their legal rights. The App was mentioned by the Ministry when providing the 2018 (paras 37/38( and 2020 (para 123) Updates on the Lammy Review into the treatment of and outcomes for, Black, Asian and Minority Ethnic individuals in the Criminal Justice System.
Vicky presented findings from the digital legal rights project at UCL's International Conference on Access to Justice and Legal Services, hosted by Professor Pascoe Pleasence and Dr Nigel Balmer from the Centre for Empirical Legal Studies - 11-13 June in London.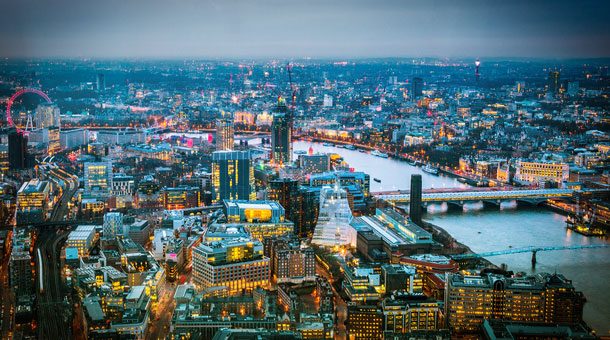 She was invited as an expert on criminal legal aid to attend a meeting of the team working on the EU project - "Enhancing the Quality of Legal Aid: General Standards for Different Countries" The project, implemented by Germany, the Netherlands and Lithuania, is coming to a conclusion and the meeting in Frankfurt on 25 June 2018 was to prepare Practice Standards for Legal Aid Providers.
Research findings in relation to the digital legal rights project were presented at a workshop on 'Access to Justice in Theory and Practice', coordinated by Aarhus University, Denmark in March 2018. A further workshop was held in November 2019.
Arising out of her research into clinical legal education, Vicky was invited by Tel Aviv University to attend a workshop to think of law clinics in December 2017. The theme was to think of 'bringing about social change', and 'promoting human rights through public law in Britain.' The workshop included clinicians from projects based in Israel and the UK. Professor John Fitzpatrick, from Kent Law School, provides a very informative summary of the key issues arising at this Workshop.
Vicky was asked to present a paper on 'Young suspects, diversion and digital legal rights' at a conference hosted by the North and South Ireland Youth Project. The conference was held at Queen's University Belfast in June 2017.
Affiliations and presentations
Member of the International Legal Aid Group - Presented a paper on Digital Legal Rights for Suspects at the June Conference 2017, held in Johannesburg, South Africa.
Member of the European Society of Criminology - V. Kemp and J. Jackson presented a paper on 'Procedural tradition and global transformation in the context of police interrogations and safeguards for young suspects in the EU', at the ESC Conference held in Porto, Portugal in September 2015.
Member of the British Society of Criminology.